There are so many good reasons to visit on your next vacation. The beautiful country boasts spectacular natural scenes, an authentic culture and plenty of things to do with both friends and family on vacation.
Barbados is a special place in the world, one that way too many people miss out on during their lifetimes. Don't be one of those people. Discover why Barbados is such an amazing travel destination and decide for yourself if it's a place you can miss out on.
These are the Top 5 Reasons Anyone Should Visit Barbados
1. Indulge in Delicious Fare
On a trip to Barbados, you must not miss the spectacular array of top-notch Caribbean cuisine that the island has to offer. From street food to fine dining, Barbados will excite your taste buds. Of course. Being a Caribbean island, it offers the freshest of seafood, but what about some local flavors? Start your day off with fried bakes and saltfish along with tasty Caribbean fruit that only the tropical weather can offer.
Next, try what is practically the national dish – fried flying fish and cou-cou with spicy sauce. Another Bajan favorite is pudding and souse, with its tasty pickled pork. Finish off your local meal with sweet cookies in a banana leaf or rum cake. For a little romance and sophistication, there is no shortage of beach-view restaurants that offer fine dining.
2. Soak Up the Barbados Culture
Besides nature and adventure, there are plenty of cultural places to visit in Barbados. Bridgetown boasts colorful and inspiring colonial architecture, with souvenir shops for Caribbean Keepsakes sprinkled through the touristic path.
You can also visit landmark places like St. Nicholas Abbey or the George Washington House to learn about its colonial past. For those who enjoy rum, or just want to take in the history of the Caribbean island, rum distilleries make for a great day tour as well. If you are wondering when to go to Barbados, consider May to August, which marks the dates of the Crop Over Festival.
The celebration honors the end of the sugar cane season, traditionally an important time for the island, and features street festivals, concerts, music, dance, and a final carnival. Besides this, plenty of other festivals are on throughout the year.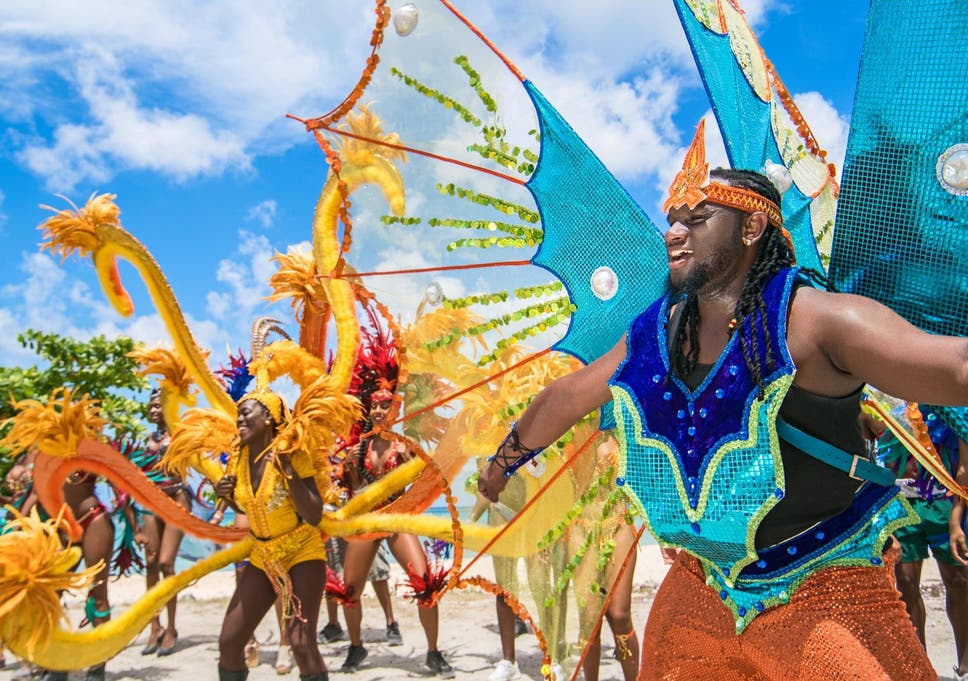 3. Breathe In the Natural Beauty of Barbados
Barbados is blessed with year-round tropical weather and a perfect location to discover stunning natural beauty. Some of the top tours include a visit to the many caves, such as Harrison's Cave where you can see ancient stalagmites and stalactites.
Another option is the Animal Flower Cave, accessible from the sea while cruising around the island. For flora lovers, the Andromeda Gardens offer a lovely 6 acres of well-manicured plants, while fauna enthusiasts will enjoy the Barbados Wildlife Reserve. Every corner you turn when you visit Barbados will come with a nice view, as well as nature and adventure.
4. Celebrate the Nightlife
If nightlife is what you are after, then Barbados won't leave you hanging. Explore beach bars and parties, dancing calypso, reggae and soca, and delicious, locally-produced rum.
Check out the St. Lawrence Gap or Holetown for the best nightlife around the island, where you can dance the night away to local rhythms and a rum punch. Meanwhile, if you looking for more of a mix between culture and nightlife, then the island's festivals offer up a great selection. The Crop Over that runs between May and August is a reason in itself to travel to Barbados, with colorful street parties and concerts throughout the island.
Another great option is the Food and Rum Festival, which will not only tickle your taste buds but offer up a number of concerts, tastings and street parties.
5. Pamper Yourself on the Pristine Beaches
Of course, we couldn't leave the beaches off the list of what to do in Barbados, especially if you're staying at an all-inclusive resort With at least 60 beaches and 70 miles of sand, you don't really need to do anything else but sunbathe and swim on the island.
The west coast offers visitors pristine white sand beaches just like you see on a postcard, while the east coast serves up a picturesque rugged coastline, perfect for a photoshoot and a long drive. Lounge around on one of the luxurious white-sand crystal clear water beaches, discover the wildlife below the waters while snorkeling in the Caribbean or just cool down in the calm and beautiful waters. For a more active time, head to Bathsheba for surfing or Silver Sands Beach or windsurfing.
Visit Barbados for The Perfect Vacation
Whether you are looking for a laid-back get away from the city or an active vacation, Barbados is the perfect destination. Indulge fully in the local flavors, with anything from fine dining to spicy Bajan street food. Get active by discovering local caves, surfing, swimming and hiking in the natural beauty of Barbados. Enjoy luxurious Caribbean beaches, sunbathe with year-round sunshine and discover this tropical island through its nature, culture and welcoming spirit.